Rock World
Rock World
was an international short-living monthly magazine. Started in June 1992 and ceased by the end of 1993 (?).
Rock World,
directed by Jürgen Wigginghaus, was associated with his other magazines like
Metal Hammer
and had three editions:
UK
(started in June),
German
(started in July) and
French
(started in August).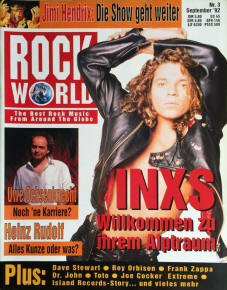 1992 September
No. 3
The Father Of Invention
By Chris Welch, pp 46-47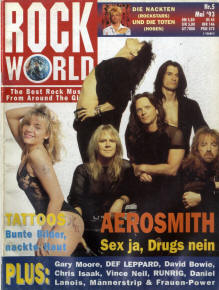 No. 5
Schnulli packt aus
By Frank Hepe, 1 p
---

Warning. This article is a total scam. The article contains the memories of someone Frank "Schnulli" Hepe as Frank Zappa's roadie in Hamburg "in 1974 or 1975" and being deeply disappointed in his former idol. It seems that the article is about the September 16, 1974 concert in Congress Center Hamburg. There was no FZ concert in Hamburg in 1973 or 1975. Next concert in Hamburg was in 1976.
- Schnulli describes how badly FZ went around with his second guitarist "who played divine solo" during the soundcheck. There was no second guitarist in the band on this tour (and none also in 1976).
- Schnulli says the drummer, whom he calls Billy Cobham, played such a good drum solo at the concert with great applause from the audience, that jealous Zappa replaced the drummer the next day. The actual drummer in 1974 was of course Chester Thompson who played in this band until the tour ended in December.
- Schnulli describes that, after the concert, they found traces of drug use in FZ's personal wardrobe, which he used alone.
Source: Fulvio Fiore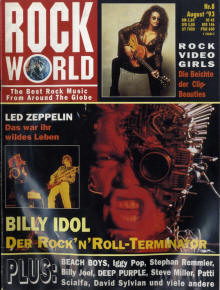 No. 8
Children Of The Revolution
By Colin Irwin, 3 pp