Top Pops
Top Pops
was a British pop music newspaper that was published in the late 1960s and early 1970s.
Top Pops
was founded initially as a three-weekly publication by Woodrow Wyatt in May 1967, with Marcus Davidson acting as editor. Under Davidson's successor Colin Bostock-Smith,
Top Pops
moved to Fleet Street and became fortnightly in November 1967, then weekly in June 1968. On 20 September 1969 the paper was rebranded
Top Pops & Music Now
under the then editor John Halsall and subsequently became
Music Now
after a staff buyout in March 1970, when former
Record Mirror
editor Jim Watson took over. (
wikipedia
)
There was also a
Dutch edition of Top Pops
.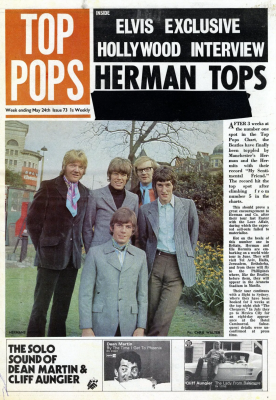 Issue 73
The Mothers Of Invention: Mothermania
By John Halsall, p 10
---
THE MOTHERS OF INVENTION: Mothermania (The best of the Mothers). (Verve SVLI'9239).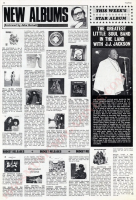 The Mothers have a lot of fans in this country, myself amongst the merry throng, their brand of cynical humour for which no subject is sacred and their use of obscenity to carry their point over is done tastefully whereas a number of other people are inclined to use this medium to create sensationalism. The Daily Mirror will NOT carry a front page story stating that "The mothers say F**k and S**t on lastest album" which is all to the good of the furtherance of the intentions of the National Society for the lowering of moral standards. A good Album which will sell well to aware people.
Source: 1960smusicmagazines.com