Soundz
Soundz (6x per year / circulation: 55,000) is the music magazine for fans of classic rock, blues, metal, folk and country and the Dutch answer to British quality magazines such as Mojo and Uncut. Founded in 2012 as Muziek.NL. Since the end of 2014 retitled as Soundz.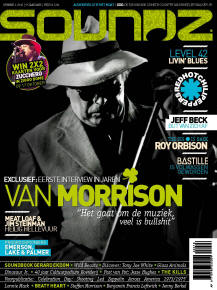 No. 4
Frank Zappa: Hot Rats
By Jean Paul Heck, p 73
---
Automatic translation: Hot Rats was Frank Zappa's second solo album and was released in 1969. The American had just disbanded his Mothers of Invention and was very inspired by the shifts in the jazz world. Together with multi-instrumentalist Ian Underwood and also the electric violinist Jean-Luc Ponty, he made an almost elusive album that, 45 years later, is still regarded as one of his best pieces. This vinyl release sounds great. Listen to Willie The Pimp with the frenzied vocals of Captain Beefheart, but also to the drum sound that Zappa used to with new techniques. Hot Rats, what a record! 9/10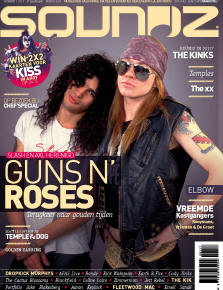 No. 1
Frank Zappa: Crusing With Ruben & The Jets
By Chris van Oostrom, p 71
---
Automatic translation: Call it a love-born joke. Everyone knows that you can only really tell a joke if you believe in it yourself. Cruising With Ruben & The Jets (1968) is Frank Zappa's doo-wop album. The lyrics are full of genre clichés, but the record is not a musical satire despite the funny group biography on the cover. Long before Zappa settled with Freak Out! after all, when the scourge of the flower power era arrived, he was an avid collector of doo-wop records and mastered the style to perfection. The lead vocals are largely outsourced to Ray Collins, while the band leader is mainly limited to the sonorous firecrackers vocally. This reissue also contains the original inserts with dancing hairdressing instructions. 6/10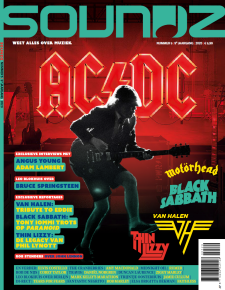 No. 5
[1] Kind aan huis bij Frank Zappa (Child at home with Frank Zappa)
By ?, p 11

[2] Frank Zappa: Halloween 81
By Hermen Dijkstra, p 99
---
Co de Kloet's book review on page 11.
[1] Automatic translation: The cover of the book says it all. Perhaps even more the soft laugh of Frank Zappa. The man who could look sardonically into the lens like no other. But not if he was with the Dutch radio maker Co de Kloet. Together they adorn the book cover of Frank & Co. Their friendship was real and De Kloet knows the essence like no other of Zappa's oeuvre. In addition to a personal relationship, De Kloet has always maintained professional contact with Zappa in his work for the media. This resulted in radio productions with the man himself, but also with people he met through Zappa. People like: George Duke, Mike Keneally, Napoleon Murphy Brock, Terry Bozzio, Bruce Fowler, Jimmy Carl Black and Steve Vai are close to him. Dweezil Zappa, Frank's great guitar-playing son, is also a regular at De Kloet. During the collaboration with Dweezil, Co decided to write this book based on his extensive audio and image archive. Frank & Co is a unique document full of personal memories and literally transcribed conversations. Especially with Frank Zappa, but also with Jimmy Carl Black (the first drummer of The Mothers Of Invention), conductor Kent Nagano, the duo Flo & Eddie (The Turtles), Don van Vliet (Captain Beefheart) and the woman who started Zappa's career, Pamela Zarubica.
[2] Automatic translation: First a point of criticism. When discussing the Helloween '73 in an earlier Soundz, I already stated that all that enclosed nonsense like a glove is not necessary from me. I was not listened to, since we are dealing here with a six CD box supplemented with a mask and a cape. Let's focus on the musical content. Zappa's Halloween shows have gradually become legendary and where the concerts were shortened in 1980 due to illness, the master was in great shape here. Although Zappa had just made a change in his band, the rhythm section has been renewed with Chad Wackerman and Scott Thunes, while keyboardist / vocalist Bobby Martin is also a new face, the band immediately turned at the top level. Nothing was too crazy and since the band could play anything, in addition to playing new arrangements, it was also possible to deviate extensively from prescribed paths. Vai's stunt guitar, Martin's voices and of course good old Ray White and the master himself... one big party!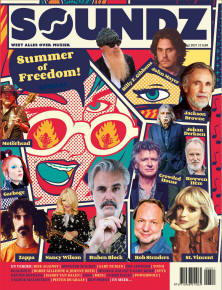 No. 3
De amerikaanse zwanenzang van Frank Zappa (Frank Zappa's American Swan Song)
By Chris van Oostrom, pp 74-75