Ruta 66
Ruta 66 = Route 66
Route 66
is a veteran magazine musical Spanish specialized in Music and derivatives thereof: classic rock and roll , punk , garage rock , power pop , country rock , etc. It is published monthly. Edited eleven issues a year, with the July-August of more content than the monthly numbers. The first issue (number zero) was published in October 1985. (
wikipedia
)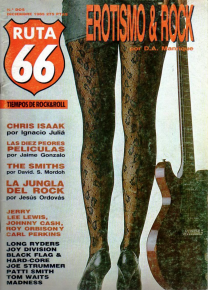 1985 December
Issue 2
Top ten de atrapados con las manes en la masa (Top ten caught red-handed)
By ?, p 38
---
Automatic translation: FRANK ZAPPA: he was arrested in 1963, after offering to make a porno film for 300 dollars to a undercover agent of Sen Bernardo's police. The agents entered his studio and found "lewd content tapes" that he was making in the company of a 19-year-old Lorraine Belcher. Sentenced to six months in prison, he served 11 days before being released on probation (this circumstance exempted him from military service). For two years, he was prohibited from being in the company of a woman under the age of 21 unless a "competent adult" was present.
Source: archive.org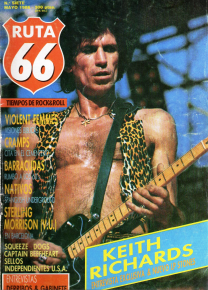 Issue 7
Captain Beefheart: Mambo Guru
By Jaime Gonzalo, pp 60-61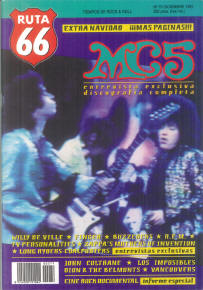 1992 December
Issue 79
The Mothers Of Invention
Cerdos, barbudos y repugnantes! (Fat, bearded and disgusting!)
By Jaime Gonzalo, pp 42-47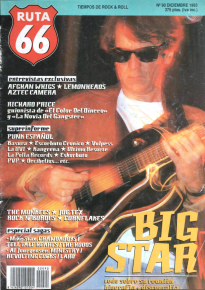 1993 December
Issue 90
Frank Zappa "The Yellow Shark"
By Felipe Lopez, p 54
---
Automatic translation: Here finally comes the latest installment of the supreme alchemist, and it is that old Frankie is still on top; his disease doesn't matter, what matters is the music. The CD in question includes the premiere of his "Yellow Shark", performed by the Ensemble Modem, which is nothing more than an orchestra specialized in contemporary music. (read more)
Source: archive.org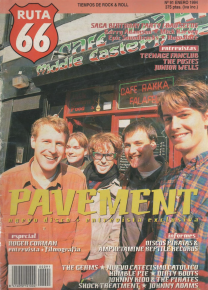 Issue 91
"Zappa's Universe"
By Oscar Cubillo, p 58
---
Automatic translation: Zappa's brand new opus celebrates its silver wedding in business and was recorded with orchestra, choirs (The Persuasions and Rockapella quartets) and rock-band on two days in November 1991 at the Ritz in New York. (read more)
Source: archive.org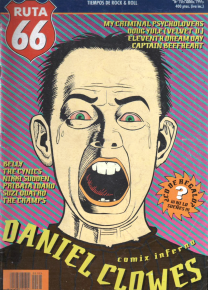 Issue 105
Una zanahoria es lo mas cerca de un diamante que jamás estará un conejo
(A Carrot Is As Close As a Rabbit Gets to a Diamond)
By Steve J. Powell, pp 38-42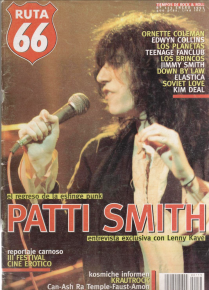 Issue 113
Krautrock: guía iniciática para jóvenes consumidores (Krautrock guide for young consumers)
By Jaime Gonzalo, pp 50-56
---
Page 55. Automatic translation:
Mothers Of Invention & Frank Zappa
Zappa was from his beginnings very popular in Germany, where the discs of the Mothers were distributed punctually. Politically, Zappatista thought pervades all the ideological verbiage of Kaiser and activist bands like Floh from Cologne, Faust's discography is prolific in allusions to the collages and electronic hardware of the Mothers, Irmin Schmidt from Can discovered his rock vocation while hallucinating with «Freak Out". The prosperous and paradoxically revolutionized Germany of the 60s was an excellent breeding ground for born anarchists like them, regular visitors to the German stages whose influence on krautrock is more substance than form.
Source: archive.org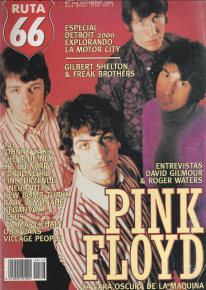 1996 December
Issue 123
Frank Zappa "The Lost Episodes" "Läther"
By Santi Waka, p 38
---
Automatic translation: A posthumous work that Zappa left unfinished due to his death, "The Lost Episodes" compiles 30 unpublished tracks under study from the career of this singular and undervalued artist. (read more)
Source: archive.org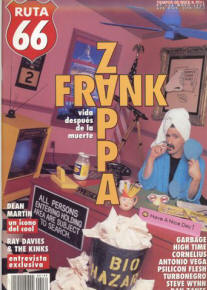 Issue 139
Frank Zappa ( 1940-1993). Ese eterno desconocido.
Main author: Román García Albertos, pp 42-49

Articles:
1. "De Baltimore a Lancaster, California"
2. "De Cucamonga a San Bernadino ( o del Estudio Z al tanque C)"
3. "El músico del siglo XX" article by Luis González"Las madres de la invención"
4. "Unas nuevas madres ( o madre hay más que una)"
5. "Y otros nuevos Mothers ( esta vez los últimos) with "Galaxia Zeta"
6. "Nueva discográfica, nueva banda"
7. "Zappa ha procreado en todos los planetas que se conocen" article by Edgar Martín
8. "En el laboratorio ( haciendo planes para conquistar el mundo)
---
Cover: Frank Zappa "Vida despus de la muerte".
8 pages dedicated to FZ.
3 pics , one drawing & advertisement of Badalona show 74. All in black & white.
Source: Javier Marcote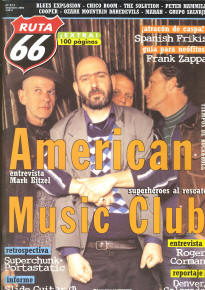 2004 December
Issue 211
Breve guía para jovenes inquietos (Brief guide for young eagers)
By Marcelo Gobello, pp 10-16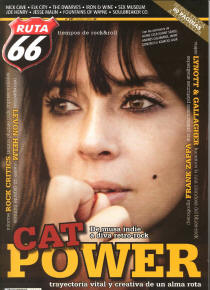 Issue 247
Zappa vive. Una guía discográfica pstuma (Zappa lives. A posthumous discography guide)
By Román García Albertos, pp 26-29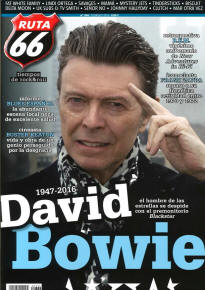 2016 February
Issue 334
Frank Zappa & The Monthers Of Invention 1970-72 (Part 1)
By Jaime Gonzalo, pp 80-84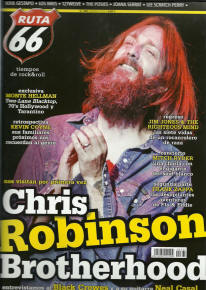 Issue 335
Frank Zappa & The Monthers Of Invention 1970-72 (Part 2)
By Jaime Gonzalo, pp 80-84