Record Hunter
Free monthly supplement of the
Vox
magazine.
Record Hunter
relied on classified advertising and would have become a standalone title had it succeeded. (
magforum.com
)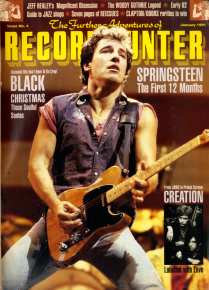 Issue 4
Frankie goes to Hellandback
By Edwin Pouncey, 1 p
---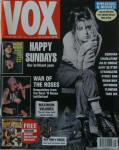 Depending on which side of the critical fence you may be standing, Francis Vincent Zappa is either our greatest living composer or a self-opinionated, tetchy old cynic whose best work was made with the long disbanded Mothers Of Invention. Both sides are hopelessly biased, however, as this latest batch of re-mixed, re-packaged (but happily not redundant) re-issues clearly shows. (read more)
Source: Fulvio Fiore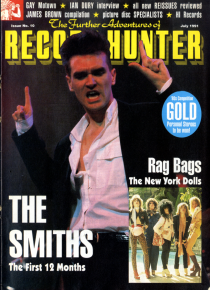 Issue 10
Frank Foo-Eee
By ?, 1 p
---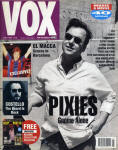 This has got to the most bizarre release ever - the official repackaging of ten FRANK ZAPPA bootlegs, all in their original form by arrangement with Uncle Meat himself, however, Cap'n Zappa insists (that though he performs on them) he has ·never heard the selected records and I have no intention of listening to them either."
Nevertheless, though he's ready to admit that these ten records "may contain no music of value', he's sanctioned the release of these facsimiles on Rhino Records' Zappaonly Foo-Eee label.
The accompanying package will also comprise a 'Beat The Boots' T-shirt and badge.
Source: Fulvio Fiore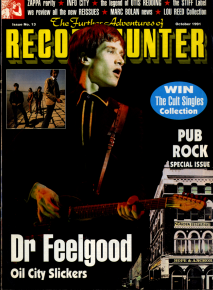 Issue 13
Frank's Old Boots
By Edwin Pouncey, 1 p
---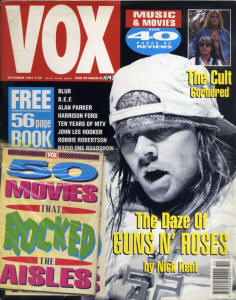 Although Frank Zappa holds his nose regarding the quality control of this batch of bootlegs he has picked to officially release, much is of value and (gulp) historical importance. (read more)
Source: Fulvio Fiore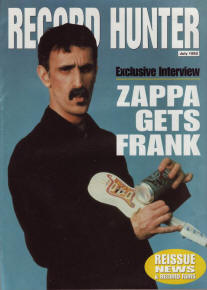 Issue 22
Frank's Wild Years
Interview by Neil Slaven, pp 2-7
---
After 25 years of unique musical anarchy and as many confrontational albums, Frank Zappa is facing his greatest adversary – prostate cancer. Undulled, he relates his diverse career of sophisticated subversion to Neil Slaven.
Since 1967, when the panel of BBC's Juke Box Jury were mystified by 'It Can't Happen Here' (a degenerate doo-wop ditty), Frank Zappa and his music have persistently defied categorisation. Comedian Groucho Marx once opined: "I refuse to join any club that would have me as a member!", and Zappa has acted likewise. His refusal to become part of the rock establishment has been bolstered by constant subversion and much else besides, all underpinned with savage wit and perception. A prophet without profit in his own country, in Britain and Europe Zappa remains music's seminal cult figure. (read more)