Guitar Club
Leading Italian monthly guitar publication. Founded in 1984.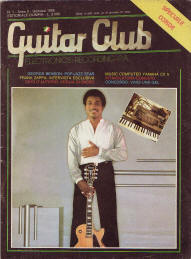 Vol. 2 No. 1
Frank Zappa nessun altro piu di lui
Exclusive interview by Augusto Veroni, pp 26-29
Vol. 5 No. 10
Frank Zappa. L'improvedibilità dello strumento
By Paolo Battigelli, pp 20-23

Dweezil Zappa. Una pesante eredità
By Guitar Club, pp 25-26

Frank Zappa "You Can't Do That On Stage Anymore - Sampler"
By M. B., p 14
---
Automatic translation: His name, as well as his immense production, belong to the legend, but this not because he performed particularly memorable feats, linked to this or that record, but because his atypical way of conceiving, composing and performing music quickly entered be part of the cultural heritage of those who love this art. Zappa's experience lends itself to a thousand readings, objective or biased, which can often distort the author's true intentions; but it is equally true that the artist's greatest merit lies precisely in having written and represented a whole world of which, before him, little or nothing was known. (read more)
Source: slime.oofytv.set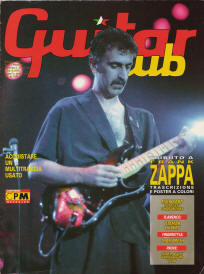 Vol. 11 No. 5
Frank Zappa un tributo
By Bill Milkowski, pp 17-21

Transcription: Willie The Pimp
By Roberto Cecchetto, pp 22-24
---
The FZ interview from 1983 by Bill Milkowski was translated by Paolo Battigelli.
Automatic translation: Guitar Club: What are some of the misunderstandings, in the consideration that people have of you? Frank Zappa: People find it hard to believe that anyone can compose and perform what I do, because most of them deal with people who are too one-dimensional and narrow-minded and focused on a specific field. They stand there and don't move. I don't act that way. I am interested in different types of music, film, computer, politics and sociology and have developed a remarkable skill in each of these areas of influence. However, I do not think it is possible to correct certain misunderstandings about what I do. People prefer to believe what they already know, and interfering with this way of seeing things can only lead to confusion. (read more)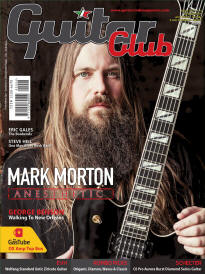 Vol. 36 No. 4
"Zappa In New York" - 40esimo Anniversario
By ?, p 41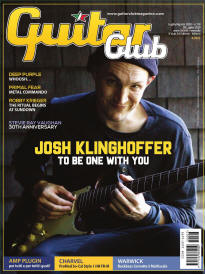 2020 July / August
Vol. 37 No. 7/8
Frank Zappa: The Mothers 1971
By ?, p 40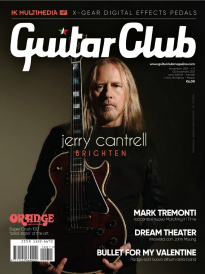 2021 November
Vol. 38 No. 11
Frank Zappa: 200 Motels - 50th Anniversary Edition
By Andrea Martini, p 2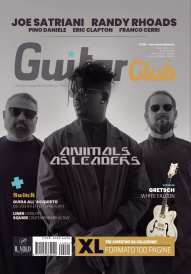 Vol. 39 No. 4
Frank Zappa & The Mothers Of Invention: The Mothers 1971
By Patrizia Marinelli, p 10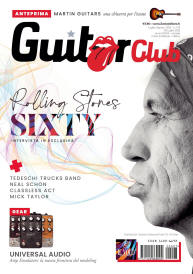 2022 July / August
Vol. 39 No. 7/8
Giuseppe Ciarallo: Zappa, il fumetto
By Andrea Martini, p 10