Fotogramas
Fotogramas is Spanish movie magazine, which began publication in 1946. In seventies this magazine had sections for theatre, books, discs, tv & three pages of musical news named Musicollage.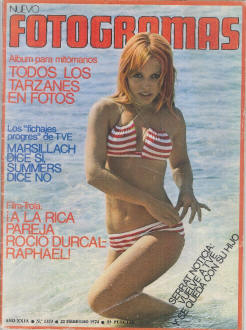 1974 February 22
Issue 1323
Frank Zappa. Apóstol de las flores del bien y del mal
By Claudi Montañá, 3 pp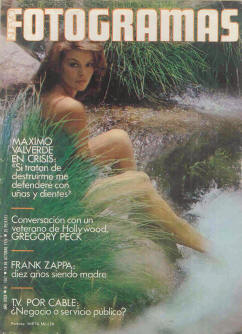 1974 October 18
Issue. 1357
Zappa & Mothers
By Ángel Casas, 1 p
---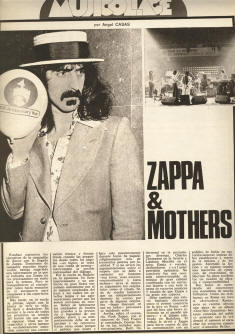 On the cover: Frank Zappa: Diez años siendo madre - "Frank Zappa: Ten years being Mother".
Ángel Casas was also director of the Vibraciones magazine, which first issue was released in October 1974. One of the photos is from Badalona show (October 4, 1974).
Source: Javier Marcote