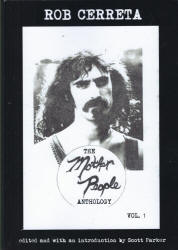 The Mother People Anthology Vol. 1

SPB Publishing


2023 April 10
ISBN 979-8390873625
310 pp, paperback, 25 x 17,5 cm
English
---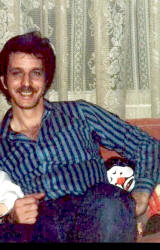 Rob Cerreta
1947-2017
The Mother People Anthology features the first 13 issues of Mother People, a Frank Zappa fanzine produced from 1981 through 1989 by Rob Cerreta, Frank fanatic from the first generation of Zappa fans.

Loaded with articles, reviews and just plain old history, this book is a true Zappa time capsule, custom/made fpr anyone who wonders, or wants to relive, what it was like to be a Frank Zappa fan in the 1980s.
In addition to cover-to-cover copies of the first 13 issues of Mother People, this book includes a meaningful introduction by Scott Parker. A sequel to this book is likely to be expected as the Mother People fanzine ran for a total of 39 issues.
Links