Zappa's Universe - Official Souvenir Program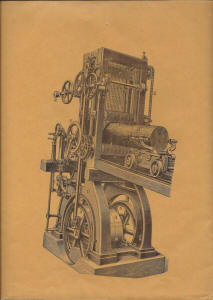 Limited first edition
Contents:
Lyric book with all the lyrics (mostly) (maybe we missed a couple)
Set of gum cards - all the players (mostly) (maybe we missed a few)
Up to the minute song list (subject to change)
Real art! Limited edition print by Cal Schenkel
Left over flyers and stuff like that
Plus: semi fraudulent clippings, art trash and other junk from the arteest's floor
A actual piece of the unfinished canvas backdrop, cryptic notes, sketches, facsimile, inside info profound knowledge, etc.
and more
(c)1991 Cal Schenkel Artworks - except where noted.

Source: slime.oofytv.set