Teraz Rock
Teraz Rock
[rock now], Polish rock magazine founded in 2003 by Wieslaw Weiss (Editor-in-chief) and Wieslaw Krolikowski (Deputy Editor-in-chief) is basically a continuation of
Tylko Rock
, as most of the editorial staff is the same.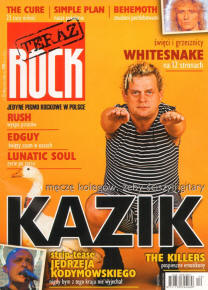 2008 December
No. 12 Issue 70
Freak Out! - demontaz
By Bartek Koziczyński, pp 48-51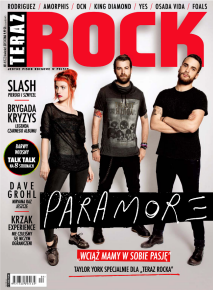 No. 4 Issue 122
Kower story: Weasels Ripped My Flesh
By Wiesław Weiss, p 98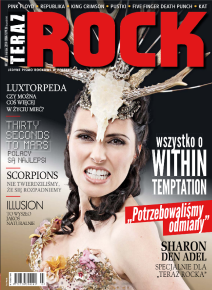 No. 3 Issue 133
Frank Zappa: A Token Of His Extreme
By Bartek Koziczyński, p 91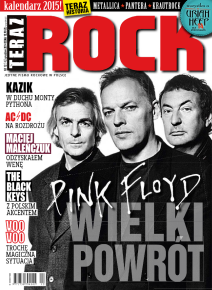 2014 December
No. 12 Issue 142
Kraj rad: Captain Beefheart
By Paweł Brzykcy, p 103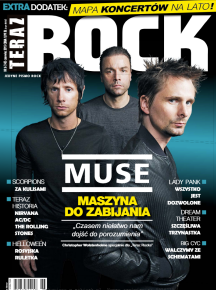 No. 6 Issue 148
Frank Zappa & The Mothers Of Invention: Freak Out!
By Paweł Brzykcy, p 73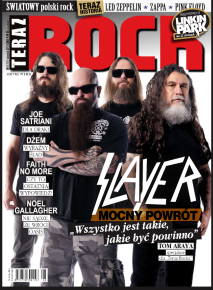 No. 8 Issue 150
Stłumiony okrzyk przerażenia (A muffled scream of horror)
By Robert Filipowski, pp 94-96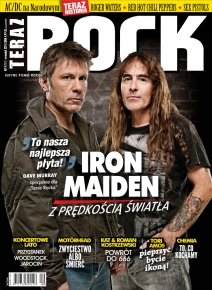 2015 September
No. 9 Issue 151
Frank Zappa: Dance Me This
By Robert Filipowski, p 74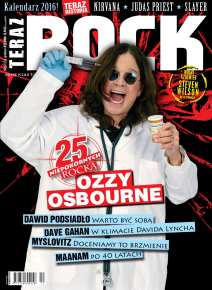 2015 December
No. 9 Issue 154
25 niepokornych rocka (25 rebellious rocker)
14. Frank Zappa
By WW
---
Automatic translation: He disapproved of drugs, alcohol and casual sex. He hated amateurism - he had acquired quite a thorough musical education and also demanded extraordinary skills from his collaborators. He was therefore the antithesis of the rock'n'roll lifestyle and rock'n'roll arrogance. And yet his rebellious, crazy, mocking work has more of the arrogant spirit of rock'n'roll than the achievements of many self-proclaimed rebels. Frank Zappa was afraid to shock, outrage and provoke. Music that mocked popular conventions, from psychedelia and blues rock to disco and rap, was met with incredible virtuosity. And with unholy, hilariously brilliant lyrics. An asteroid (3834 Zappafrank) and until recently unknown varieties of mollusks, spiders and fish (Amaurotoma zappa, Pachygnatha zappa and Zappa confluentus) were named in his honor.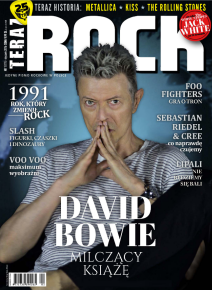 No. 1 Issue 155
Frank Zappa & The Mothers: Roxy, The Movie
By Wiesław Weiss, p 80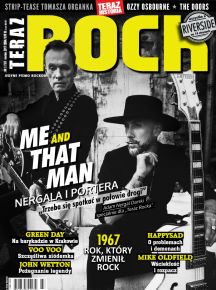 No. 3 Issue 169
Rok, który zmienił Rock (The year that changed the rock)
pp 42-45
The Mothers Of Invention: Abolutely Free
By RF, p 44
No. 10 Issue 176
Technicznaekstaza: Frank Zappa
By Michał Kirmuć, p 94
2021 February
No. 2 Issue 215
Frank Zappa: Halloween 81
By Robert Filipowski, p 84

Kower story: We're Only In It For The Money
By Maciej Koprowicz, p 114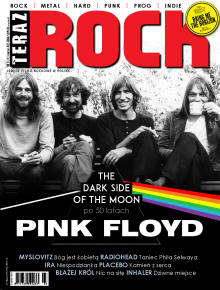 No. 3 Issue 240
Kower story: The Man From Utopia
By Robert Filipowski, p 103