Szabad Föld
Szabad Föld (Free Land) is a weekly publication founded in 1945.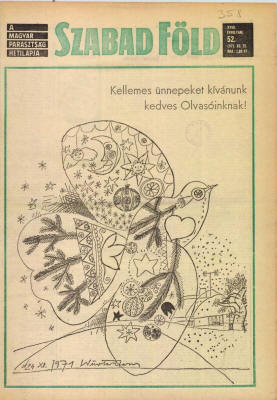 1971 December 25
Vol. 27 No. 52
Larry, a törpe: Ringó Starr (Larry the Dwarf: Ringo Starr)
By ?, p 10
---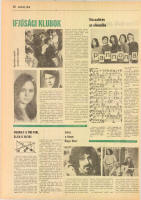 Automatic translation: The Beatles' last joint album was released in 1970. It is common knowledge that the great band broke up. Three of them continue to play music, while their former drummer, Ringo Starr, takes solace in the film industry. In two of his films, he was a striking success with his excellent sense of humor. Two months ago, he shot a new film in London. The film's director and screenwriter, Frank Zappa, is also a famous actor, lead and rhythm guitarist. The rock opera "200 Motels" consists of three parts, in which Ringo Starr plays two different roles. In the first part, he plays Larry, the dwarf, while in the third, with great make-up, he plays Frank Zappa. In our pictures: Zappa (left) and Ringo Starr in the director's mask.
Source: adt.arcanum.com