Smash Hits
Smash Hits
was a pop music magazine, aimed at teenagers and young adults. It ran from 1978 to 2006 and was issued fortnightly for most of that time. (
wikipedia
)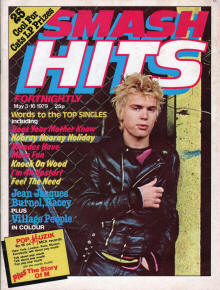 1979 March 3-16
Vol. 1 No. 11
Singles
By Cliff White, pp 24-25
---
Frank Zappa: Dancin' Fool (CBS).
You know how some album tracks cry out to be released as a single? Well this satirical stab at discos cries out to be put back on its album. It's only mildly amusing and it's far too disjointed to owrk well on single. One of rock's most inventive characters is starting to grow old ungracefully.
Source: likepunkneverhappened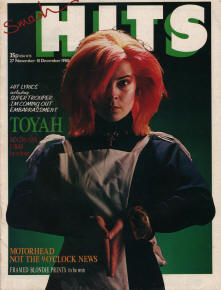 1980 November 27 - December 10
Vol. 2 No. 24
---
On page 14 are Kate Bush All Time Top Ten Fave Albums.
1.Frank Zappa: Overnite Sensation -"Montana"was the first Zappa track I ever heard and it's stuck as a firm favourite.
7. Captain Beefheart: Blue Jeans and Moonbeams - This is the Beefheart album where he writes love songs like nobody else.
Source: likepunkneverhappened