Seducción
Monthly magazine, "fotonovelas de amor" (photo-novellas of love), issued in Madrid.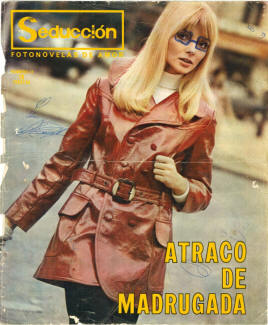 1969 January 24
Vol. 2 No. 13
Frank Zappa: fundador de The Mothers Of Invention
By Criss, p 3

---
This is one of the earliest articles on Zappa in Spanish press. The pictures are taken from Colour Me Pop, broadcasted in October 23, 1968.
Source: Javier Marcote