Rock First
Rock First was a monthly magazine on Rock and History of Rock. Started in July 2011. Seems to be discontinued in 2013.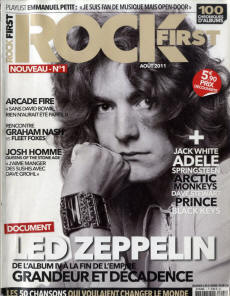 No. 1
50 songs that wanted to change the world
By Benjamin Shorowski, pp 11..
---


#41 The Mothers Of Invention : Trouble Every Day
Automatic translation: Finally a song by Frank Zappa which has an almost normal rhythmic signature (in 4/4)! After seeing a report on the Watts riots in 1965, the mustached divine embarked on a crusade against violence, social and racial injustice. The media took it for their rank. Closer to the blues than to mainstream rock, this song was at the origin of the group's signature with MGM, whose boss, having only heard her, was convinced that he had signed "a white blues group".
Source: Fulvio Fiore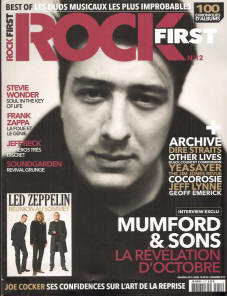 2012 November
No. 12
Frank Zappa et la musique explose
By Guy Darol, pp 36-40

Gail Zappa femme à moustache
By Romuald Ollivier p 41