Radical Philosophy
Radical Philosophy is a UK-based journal of socialist and feminist philosophy, the first issue of which appeared in January 1972. The journal is run by an Editorial Collective and appears 6 times a year.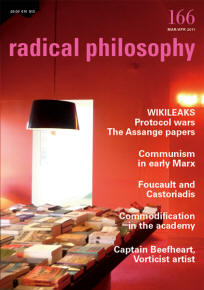 2011 March/April
No. 166
Captain Beefheart, Vorticist artist.
By Ben Watson, pp 62-64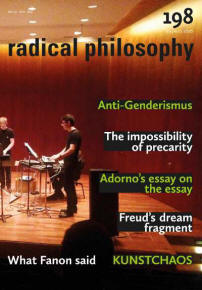 2016 July/August
No. 198
Open your head
By Ben Watson, pp 66-68
---
Review on Frank Zappa, Dance Me This, Zappa Records, 2015. Full text PDF.