Q
Q
was a music and entertainment magazine published monthly. Founders Mark Ellen and David Hepworth were dismayed by the music press of the time which they felt did not cater for the generation of older music buyers who were buying the then new CD technology from artists other magazines would ignore such as Paul Simon, Level 42, or Dire Straits. Modelled after
Rolling Stone
, it was first published in 1986 and set itself apart from much of the other music press by being produced monthly and with higher standards of photography and printing. The magazine was billed in the early years by its sub-title, "The modern guide to music and more". Its name was originally intended to be Cue (as in the sense of cueing a record, ready to play) but was changed to avoid being mistaken for a snooker magazine.
Q
is ceased now, the final issue was published in July 2020. (
wikipedia
)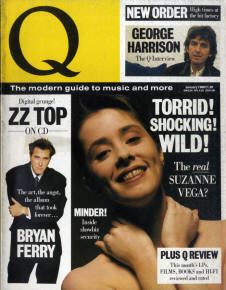 No. 16
Megalomaniac
By Andy Gill, p 95
---
It's to be commended when a musician takes a personal interest in the CD re-mastering of his back catalogue – especially when, as here, the CD release makes available again albums which had been changing hands for upwards of £30 on the secondhand market. What's less commendable is the prospect that Zappa's re-issue schedule stretches beyond the early Mothers Of Invention albums to include some distinctly dodgy later stuff (32 albums in all, over the next three years). (read more)
Source: Fulvio Fiore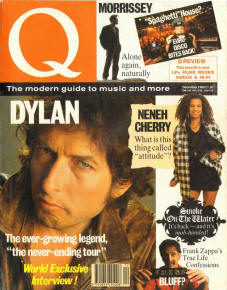 1989 December
No. 39
Frank's Wild Years
By Andy Gill, pp 88-91, 93-94
---
At dead of night, behind barred gates and video security cameras up in the Hollywood Hills above Los Angeles, a tall, angular man with neatly trimmed hair and moustache sits at the console of his home studio. He wears a tracksuit and trainers and looks young for his age – he'll be 49 by Christmas – but every now and then his kidney stones give him a painful reminder of mortality. Frank Zappa is busy remixing his past. (read more)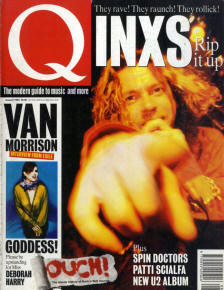 No. 83
And Now, The End Is Near
By Andy Gill, 1 p
---

Two book reviews:
Mother! The Frank Zappa Story by Michael Gray
Frank Zappa In His Own Words by Miles.
Source: Fulvio Fiore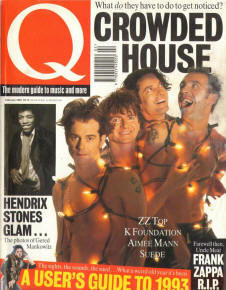 1994 February
No. 89
A Real Mother
By Andy Gill, pp 20-23
---
He gave avant-garde a good name, turned dabbling into an art form and herded cattle for The Monkees. Andy Gill celebrates an extraordinary life. (read more)
Source: Packard Goose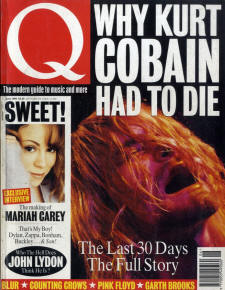 No. 91
But Dad, We Want To Be Accountants
By Martin Aston, pp 86-93

Frank Zappa: The Negative Dialectics Of Poodle Play
By Rob Beattie, 1 p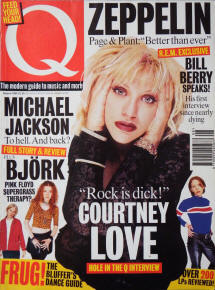 No.107
Frank Zappa: this was your life
By Andy Gill, pp 150-151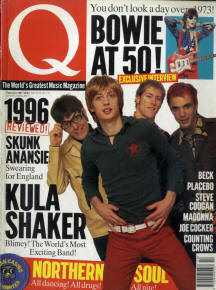 1997 February
No.125
Zappa: Electric Don Quixote
By ?, pp 1 p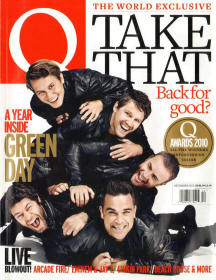 2010 December
No. 293
---
On page 83 is a nice full page ad of Mojo Classic special issue on Zappa's anniversary. No other Zappa content in this issue.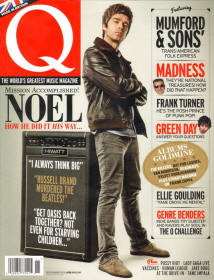 2012 November
No. 316
Frank's Ocean
By Terry Pratchett, p 119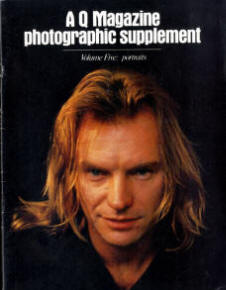 Vol. 5 : Portraits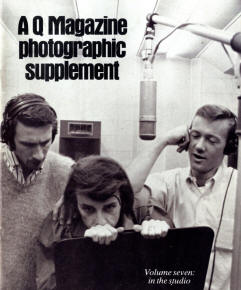 Vol. 7 : In the studio