Prog
Prog
is
Classic Rock
's sister title, launched in 2009. Up to the beginning of 2012 the issues were titled
Classic Rock Presents Prog
.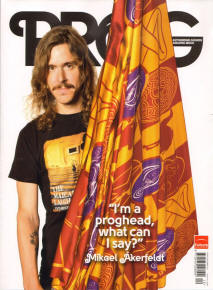 No. 30
The Albums that Built Prog - Freak Out
By Sid Smith, pp 54-57

Frank Zappa/Mothers Of Invention (12 reissues)
By Paul Sexton, p 116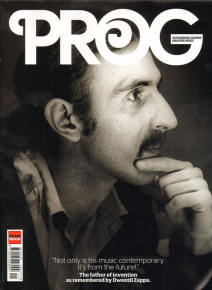 2013 December
No. 41
Frank Zappa: A Man For All Seasons
By Sid Smith, pp 34-37

Make A Prog Noise Here
By Grant Moon, pp 38-41

Frank Zappa: The Last Interview
By Philip Wilding, pp 42-45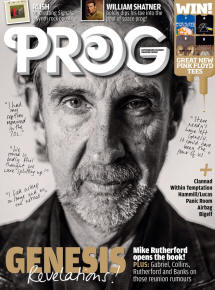 2014 February
No. 43
Frank Zappa: Uncle Meat / Roxy & Elsewhere (review)
By Grant Moon, p 112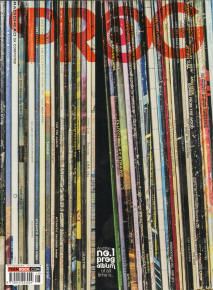 No. 48
The 100 Greatest Prog Albums
pp 35-49
---
On pages 30-31, magazine editor, journalist and Whistle Test presenter Mark Ellen, tells about his favorite albums:
Trout Mask Replica was the most terrifying, dislocating thing I'd ever heard. I loved the folklore of the record, these guys standing on a psychedelic hillside, but people older than me had made the mental leap and could understand Captain Beefheart. I did try very hard to understand it – I knew how fashionable it was. It required an adjustment to go from the British concept of a hippie to these guys – they were 'heads', countercultural activists. Beefheart wasn't really a musician – he heard these complicated things in his head and dragooned these young impressionable minions to perform them. That's amazing. He's not a bandleader like Frank Zappa.

I think part of the reason Hot Rats has stood the test of time is that apart from Willie The Pimp, it instrumental. Vocal music can date quicker. This isn't improvisation in the way Cream did it. Here the horn players are reading charts, and Zappa never repeats himself. Every part is logical, expressive. It 's just as good as Coltrane or Cannonball Adderley. It's really original.
Main article, "The 100 Greatest Prog Albums" featured Hot Rats as #74. On page 43 Ray Shulman (of Gentle Giant) about his no.1 album Hot Rats:
It came out in 1969, the year we were planning Gentle Giant. It was the combination of great musicianship, smart arrangements and the lack of pomposity that hooked me. Where early European prog albums, such as [King Crimson's] In The Court Of The Crimson King, were classically based, even though a big influence on early Gentle Giant, it was the jazz setting of Hot Rats that appealed the most. Still a great album.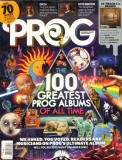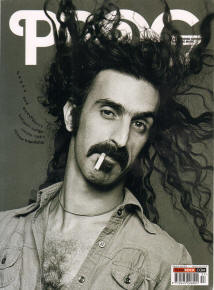 No. 57
The Torture Never Stops
By Mike Barnes, pp 34-39

Over-nite Sensations
By Devin Townsend, Rod Smallwood, Kavus Torabi, Mike Portnoy, Marco Minnemann, Matt Barber, Steven Wilson, pp 40-44

One Last Dance
By Malcolm Dome, p 45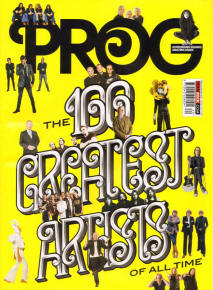 No. 62
The 100 Greatest Artists Of All Time
By ?, pp 37-51
---
#18, p 48
WE SAY: Both prolific and peripathetic, Frank Zappa was always impossible to catgorise. From the early 1960s to his death in 1993, his career constantly moved between musical styles. Zappa was comfortable in classical, jazz, and rock circles, adding his own brand of remarkable musical mazes.
YOU SAY: "For me, no artist sums up a progressive approach to music more than Frank. He blazed a trail that still stands the test of time with his incredibly diverse catalog. Some of the most famous and talented musicians on the planet have played in the many incarnations of his bands and speak humbly about the experience." – James Moore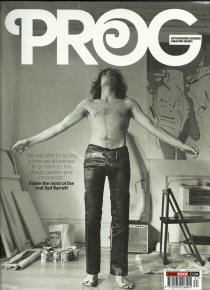 No. 67
See For Miles
By Mark Blake, pp 34-41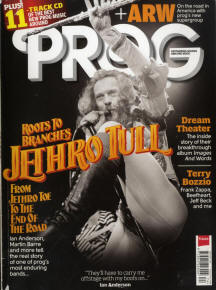 2017 February
No. 74
The Prog Interview: Terry Bozzio
By Sid Smith, pp 94-99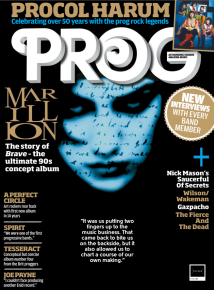 No. 87
Zappa/Mothers: The Roxy Performances (review)
By Philip Wilding, p 113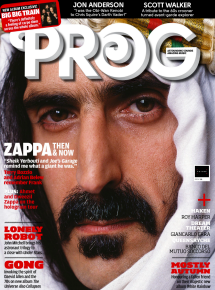 No. 98
This Is What I Call Genius!
By Malcolm Dome, pp 38-43

Zappa Lives Again
By David West, pp 44-49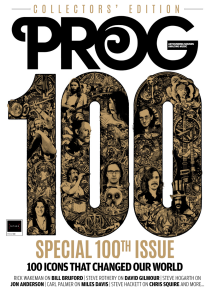 No. 100
Frank Zappa (from "100 Icons That Changed Our World")
By Rod Smallwood, p 95

The Bizarre World of Frank Zappa (review)
By Jerry Ewing, p 123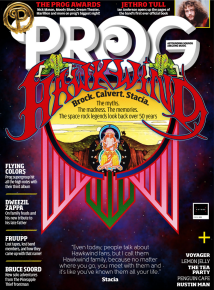 2019 November
No. 103
Dweezil And The Time Machine
By David West, pp 68-71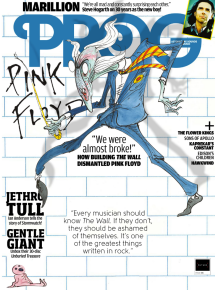 No. 105
The Hot Rats Sessions (review)
By Sid Smith, p 111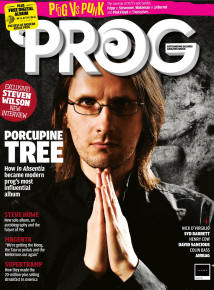 No. 111
The Mothers 1970 (review)
By Sid Smith, p 109