Popular 1

Monthly rock & roll magazine, first in this genre in Spain. Started in 1973 by famous writer and publisher
Jordi Sierra i Fabra
. Still existing as
www.popular1.com
.
On the right picture FZ holds a copy of the book "1962-1972 The History of Pop Music"; one of the editions by J. Sierra i Fabra.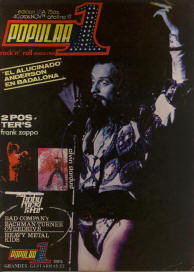 1974 November
No. 17
Guitarras modernos – capítulo III. Frank Zappa
By Daniel D'Almeida, p 12

No soy un mito, soy una leyenda
By Jordi Sierra i Fabra, pp 19-21

[crónica del concierto de Badalona]
By Ernesto Prats, p 22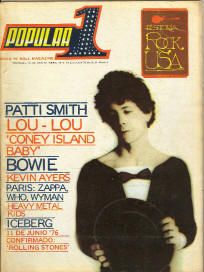 No. 34
Paris: Zappa, Who, Wyman.
By Frank Andrada & Ramón Porta, pp 20-22

Zappa/Beefheart/Mothers: Bongo Fury
By Jordi Tarda, p 25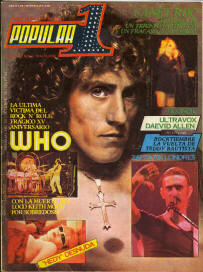 No. 64
Zappa en Londres (Zappa in London)
By Daniel D'Almeida, 2 pp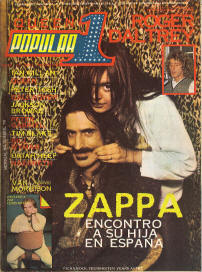 No. 70
Zappa encontró a su hija en España (Zappa found his daughter in Spain)
Text by R. Porta / Interview by Magda Bonet / Photos by Xavier Ferrer, 3 pp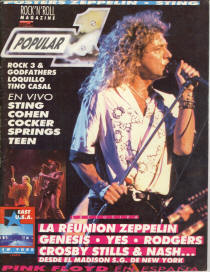 No. 181
Zappa. Las excentricitades del maestro
By Xabier Santigosa, pp 88-89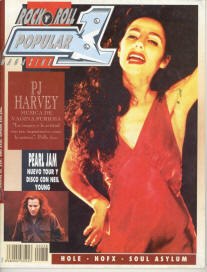 1996 December
No. 258
Frank Zappa. Memorias de un transgresor
By Santi Mayor Farguell, pp 58-60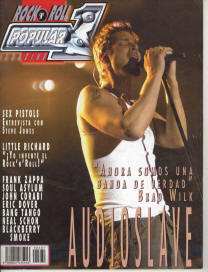 No. 381
Zappa Plays Zappa. Una celebración de la obra de Frank Zappa
By Llorenç Del Río, pp 60-64
---
J.Marcote: "It's curious that on the inside cover appears a poster of the ZPZ show in Barcelona 2005 which features Flo & Eddie. The same thing happened in 1987 for touring with FZ in 1988 but eventually never happened. The title of this five page article is: 'A celebration of Frank Zappa's work'"
Source: Javier Marcote
---
Special issues: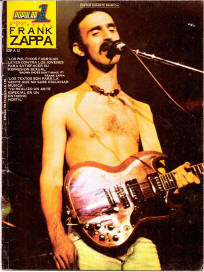 No. A 12
Coleccion Especial Frank Zappa
---
This is a 38 page magazine including a poster.
It is divided into four chapters:
Part 1: Zappa "My life".
Part 2: Mothers 66-69 Biography
Part 3: Discography
Part 4: Alive surroundings of pavillion of Paris, February 7th.
Written by Magda Bonet, Mito Dalmau, Francesc X. Puerto & Ramón Porta.
Pictures from Paris stage by Martin J. Louis. Other photos from archive.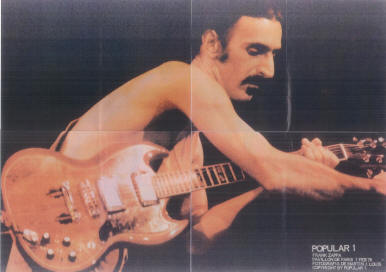 Source: Javier Marcote, slime.oofytv.set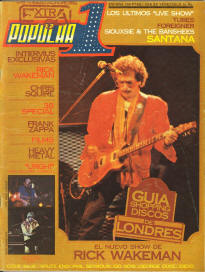 Extra nº 2: Los Angeles - Londres '82
Frank Zappa
Interview by Julián Ruiz, pp 32-34
---
Exclusive Zappa interview by Julián Ruiz in Zappa's home studio in Laurel Canyon. Photos by Victoria Palacios.
Source: Javier Marcote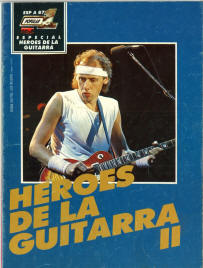 No. A 87
Héroes De La Guitarra II
Frank Zappa
p 36