People
People
, a weekly American magazine of celebrity and popular culture news, debuted in 1974. With a readership of 46.6 million adults,
People
has the largest audience of any American magazine. (
wikipedia
)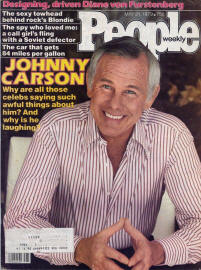 Vol. 11 No. 20
Frank Zappa Mothers One Invention Too Many, And Furious Jewish Princesses Bite Back
By Rich Wiseman, pp 111-112
---
Some more nice photos by Neal Preston from the same day, April 30, 1979:
- Zappa and Bird Reynolds
- Zappa holding a cat
Comments by Neal Preston:
"Those nutty, crazy Zappas," people would say with a snicker – that's the way people looked upon them at the time. I was shooting Frank for PEOPLE and he had been reading the Financial Times that morning. And who would think of Frank Zappa reading the Financial Times? After that I shot him playing pingpong (the shoot was for PEOPLE magazine, after all), and the bird was flying around the table – and flew right onto his head. I saw that, and said to Frank, "Let's pose the bird on your head for a tighter shot." The look on the bird's face is classic (I seem to remember the bird was named "Bird Reynolds") as if it's saying, "Who the f*** is this guy underneath me?"
Source: Charles Ulrich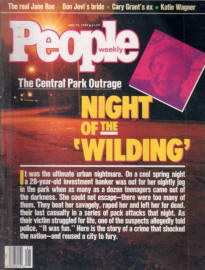 Vol. 31 No. 20
Frank Zappa
Disenchanted with the music business, rock's Big Dada is dropping out to play Marco Polo
By Steve Dougherty6 pp
---
Photographs by Harry Benson
The teenager enters the room carrying an electric guitar. "Dad?" he begins. "Yes, son?" the patriarch replies. "Is it all right" the lad asks politely, "if I use the Snork and Jade's Burp?" "Sure, Dweez, go ahead." (read more)
Source: Steve Hecht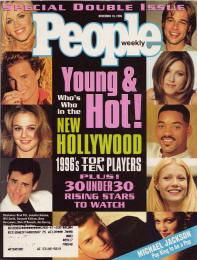 1996 November 18
Vol. 46 No. 21
Hollywood Heirs
Dweezil, Moon Unit, Ahmet & Diva Zappa children of Frank Zappa
2 pp