Música & Som
Música & Som
(Music & Sound) was founded in 1977, Anthony L. Mendonça as a director and Bernardo Brito e Cunha as an editor-in-chief. From issue #119 the name changed to
Video, Música & Som
. Ceased in 1987 with #124 as the last issue. (
Musica Popular Portugesa
,
nsanto.com
)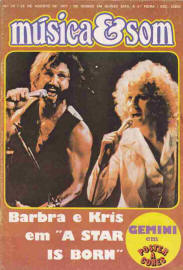 1977 August 25
No. 14
Zappa - a sólida demência
By António Sérgio, pp 34-37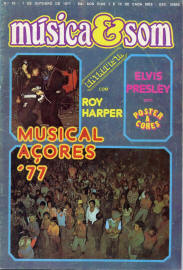 1977 October 1
No. 16
Banco de ensaio: Zoot Allures (Test bench: Zoot Allures)
A música e o intérprete (The music and the interpreter)
By João David Nunes, pp 14-15
O texto (The text)
By João de Menezez Ferreira, pp 15-16
A capa (The cover)
By Filipe Costa, p 16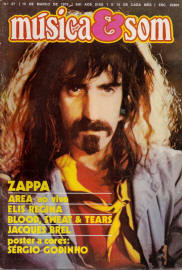 1978 March 15
No. 27
Frank Zappa
By Luis Manuel Teixeira Alves, pp 35-37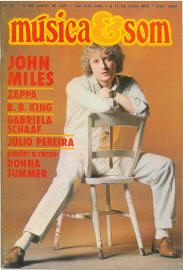 No. 33
As Novas Aventuras De Zappa, "O Tirano"
By Jose Oliveira, pp 4-7

Frank Zappa Quarto nº 253
By Jose Oliveira, pp 8-9

Hot Rats (review)
By R. N., p 24
---
This issue has a Zappa concert review (Parc des Expositions de Colmar, France, February 11), exclusive interview (full text available) made in the same time in Hotel du Champ de Mars, Paris, and for some reason review of Hot Rats, issued in 1969.
Source: slime.oofytv.set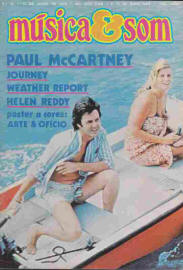 No. 35
Banco de ensaio: Zappa In New York (Test bench: Zappa In New York)
A música e o intérprete (The music and the interpreter)
By João Filipe Barbosa, pp 34-35
O texto (The text)
By João de Menezez Ferreira, pp 35-36
A capa (The cover)
By Filipe Costa, p 36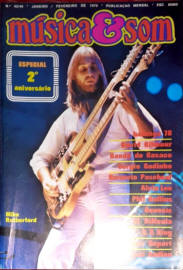 1979 January/February
No. 43/44
Frank Zappa no festival de Saarbrücken
p 58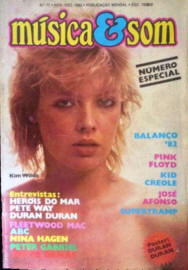 1982 December
No. 77
Discos em análise - Frank Zappa "You Are What Yo Is"
By José Ângelo Guerreiro, p 71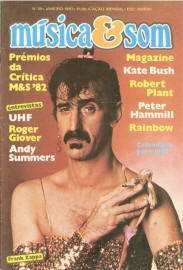 No. 78
Zoom
p 8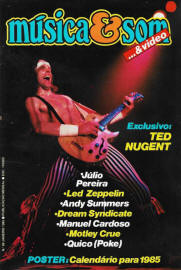 No. 99