Mundo Joven
Mundo Joven (young world) was a pop music weekly issued about 1968-1973.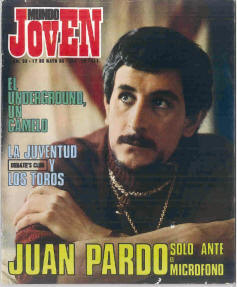 No. 33
Último 'movimiento' musical. El 'underground', un camelo
By José María Íñigo, pp 34-39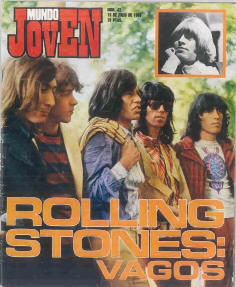 No. 42
Frank Zappa. El mas discutido de los idolos
By José María Íñigo, pp 20-23

---
J.Marcote: "It's about FZ but also related to Village area in NYC with some pictures from 1969. What I didn't know for example is that Bitter End Cafe was in front of Garrick-Cafe Au Go-Go. The journalist and author of the text and pictures, Jos María Íñigo, became later in the seventies a very well-known host on Spanish TV."
Source: J.Marcote