Mojo Collections
Mojo Collections
was a spin off magazine addressed to vinyl junkies, rarity freaks, cult connoisseurs and anyone into collecting music and music memorabilia. (
tpl.se
)
Six quarterly issues in total from 2000 to 2002.
See also
Mojo
and
Mojo Specials.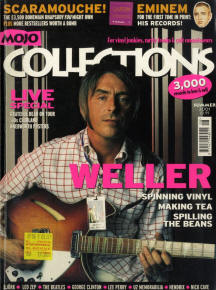 Issue 3
---
1978 KNEBWORTH FESTIVAL
An unprecedented second Knebworth in the same year and people were beginning to tire of the level of organisation at the events. The music press criticised the lack of atmosphere at the Genesis/Jefferson Starship festival, hence the tongue-in-cheek poster legend - 'Not Another Boring Old Knebworth'. The bill included Frank Zappa, Peter Gabriel and New Wave upstarts The Boomtown Rats: "love them or loathe them, no one could coll Zappa or The Tubes boring," says rockin' Wendy.
Source: Fulvio Fiore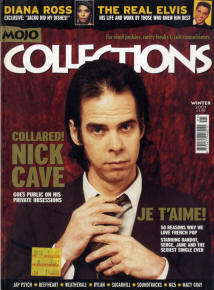 Issue 5
Master Strokes
By Mike Barnes & Edwin Pouncey, pp 60-65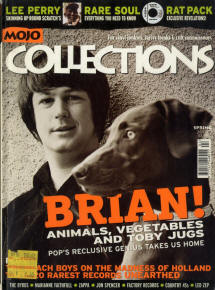 Issue 6
Mothers Superior
By Mick Houghton, pp 58-63