Magyarország
Political and social weekly Magyarország (Hungary) was issued 1964-1998.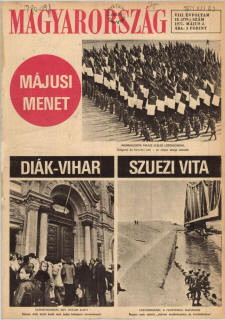 No. 18 Issue 379
Ringo Starr - rock-opera filmen
By ?, p 19
---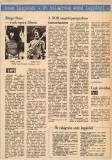 The article is translated from Italian magazine Tempo.
Automatic translation: [on Ringo Starr] But now he started a new business. He starred in the movie "200 Motels". The film is based on the rock opera of the famous rock composer Frank Zappa. The rock opera was rejected by the theaters, so it became a movie. Ringó Starr appears in the film with a giant mane, a drooping mustache and a tiny fly beard. His props include "Aladdin's Lamp of Miracles", which he uses to perform various miracles, including flying. Of course, he mainly plays the guitar and sings. The rock-opera film is also interspersed with bold, bosom-rich ballet scenes. Another interesting thing is that the composer Frank Zappa also performs in it, in the same outfit, mane, mustache and beard as Ringó Starr.
Source: adt.arcanum.com