Aplaus
Aplaus
(applause) is a free music magazine issued by
Eesti Kontsert
(Estonian Concert). The first issue of the magazine was published in autumn 2011 and it is published 3 times a year.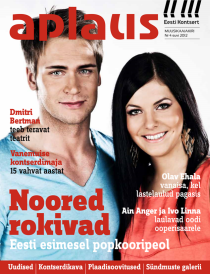 No. 4
Muusika, mis muudab maailma (Music that changes the world)
By Kristel Kossar, pp 24-25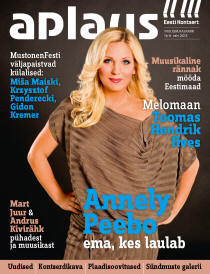 No. 6
Melomaan Toomas Hendrik Ilves
By Iivi Anna Masso, pp 32-35
---
Toomas Hendrik Ilves is the president of Estonia, who lived in New York in his youth. In his interview he recalled the Mothers Of Invention concert at the Garrick Theatre.
When I finished the 7th grade, my father promised to take me to listen to some music, I could choose what. There was a rock show in a small theater called "Absolutely free" by Frank Zappa and the Mothers of Invention, although I guess they hadn't released a record yet. It was a small theater that held about 75 people and this concert was three hours of absolute madness. Dad really liked it, and I even liked it a little.