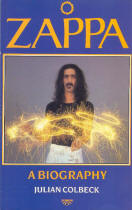 Zappa: A Biography

Virgin Books, London


1987
ISBN 0-86369-156-0
192 pp, paperback, 21,5 x 13,5 cm
English
---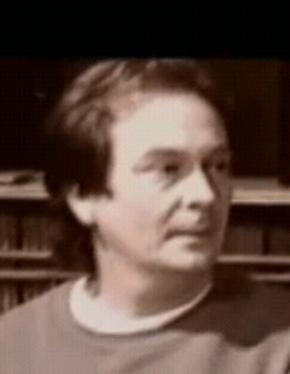 J.Colbeck
This book is often underrated. It contains original material you can't find elsewhere, like Peter Frame's account of the 1967 Royal Albert Hall concert (pp 70-75) or story about Craig Eldon Pinkus and Mother's Home Journal (pp 134-137).
Peter Occhiogrosso interviewed by Vladimir Sovetov:
Frank singled out two books for special abuse. "ZAPPA: A BIOGRAPHY" by Julian Colbeck (London: Virgin, 1987), and "VIVA! ZAPPA by Dominique Chevalier (New York: St. Martin's Press,1986). When I asked Frank what he most disliked about them, he just said they were filled with so many inaccuracies he didn't want to go into detail.
ARF: Biblio
Which are the best books on Zappa and his music?
Zappa-analysis
killuglyradio
Of Foo Fighters, Michael Bolton & Julian Colbeck