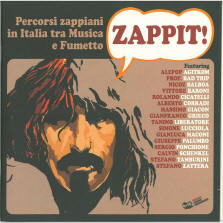 Zappit!
Percorsi zappiani tra musica e fumetto
Muscles Edizioni Underground, Agropoli


2017 December
ISBN -
36 pp, stapled, 22,5 x 22,5 cm
Italian
---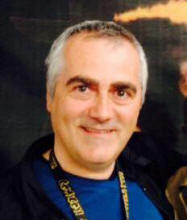 Michele Mordente
Artist, publisher
This book is about one aspect of Zappa's Universe - relationship with the comic strips, in particular, Italian comic strips. Zappit! is published by Muscles Edizioni Underground, a publishing house that deals with underground and marginal culture of the '70s and' 80s, with production of books, exhibitions and events. This publication is kind of an early catalog of the planned exhibition Zappopoli 2018 in Agropoli.
Agropoli, a seaside town in the province of Salerno,was in 1994 the first municipality in the world to name a street to Frank Zappa.
Contents:
Frank Z. rocks in Italy (Tanino Liberatore)
Il fumetto Italiano e Frank Zappa
(Stefano Tamburini, Tanino Liberatore, Sergio Ponchione)
Zappa Comix (Calvin Schenkel)
Italian comic bootlegs '82
(Sergio Ponchione/Torino, Massimo Giacon/Segrate, Alberto Corradi/Bolzano, Giuseppe Palumbo/Bologna, Stefano Zattera/Pistoia, Simone Lucciola/Napoli, Rolando Cicatelli/Palermo, Nicoz Balboa/Roma, Gianfranco Grieco/Genova)
35 years after the FZ's historic tour in Italy, nine excellent authors retrace the stages with graphic tributes for covers of imaginary bootlegs

See also Tamburo Sotterraneo.
Links/Reviews
Review by Francesco Manetti
A great event dedicated to Frank Zappa at Agropoli
Mondobliquo
Fumetto Logica
Buscadero, March 2018
Bookshops
To buy it, write to undermuscles@gmail.com
or go musclesedizioneunderground.bigcartel.com
Source: slime.oofytv.set