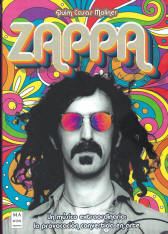 Zappa
Redbook Ediciones, Barcelona


2022 June 22
ISBN 978-8418703348
228 pp, paperback, 24 x 17 cm
Spanish
---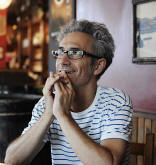 Quim Casas Moliner
Cinema critic, professor, writer
Redbook Ediciones:
Google translate: This book offers a portrait of one of the most controversial artists of the American counterculture of the second half of the twentieth century. The life and work of Frank Zappa are collected here by the hand of Quim Casas, one of the journalists who best know the musical and human universe of this iconoclastic and avant-garde character like few others.

Its pages include facts of his personal life, his work as leader of The Mothers of Invention, his role in the Californian scene of the sixties, his disputes and abandonment of the music industry and his work as an independent artist, as well as the influence received from characters as disparate as Jimi Hendrix, Edgar Varèse or Pierre Boulez.

- Eccentricity, provocation and subversive irony in an unclassifiable figure.
- The Mothers of Invention, more than just Zappa's backing group.
- Bongo Fury: the only album made halfway by Zappa & Beefheart.
- A character denounced by the Catholic Church, banned by radio stations and investigated by the police.
- His 20 essential albums, tours and live material.
- Frank Zappa's particular guitar playing style.
Links
Bookshops
Source: Javier Marcote