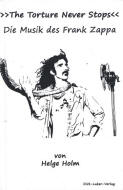 The Torture Never Stops: Die Musik des Frank Zappa

Dirk-Laker-Verlag


2022 September 1
ISBN 978-3-940627-36-0
348 pp, paperback, 19 x 12,5 cm
German
---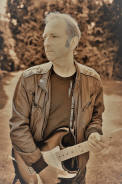 Helge Holm
Musician, writer, actor
This book contains insightful reviews of all of Zappa's studio albums (plus a lot more stuff). The author's taste is evidenced by the most highly rated albums (even 6 stars out of 5, "top albums"): Hot Rats, Over-Nite Sensation, Sheik Yerbouti, Läther.
arg:
Automatic translation: With his book "The Torture Never Stops — The Music of Frank Zappa", the Vechelde non-fiction author Helge Holm attempts to document the extensive work of the US music legend (1940-1993). Zappa has recorded more than 60 albums. Holm discusses and evaluates all studio albums and compiles a personal ranking - also as a starting aid for anyone who wants to deal with the work of the singer, multi-instrumentalist and composer. It's easy to "start with the wrong record," says Holm (62).
The first chapters of the book also deal with the person of the artist, but it shouldn't be a classic biography. Holm also philosophizes about how Zappa's work would sound today if the progressive rock icon hadn't died of prostate cancer at the age of 52. "The Torture Never Stops", named after a Zappa song, is to be published by Dirk Laker Verlag in Bielefeld at the beginning of September (348 pages, Euro 18).
Links
Review in Peiner Nachrichten
Another review in Facebook
Dirk-Laker-Verlag
Bookshops