Classic Rock
Classic Rock
, established in 1998, is dedicated to radio format of classic rock ... focusing on key bands from the 1960s through early 1990s. One of the UK's best selling music magazines. (
wikipedia
) The back issues covers are available at
RockDoc
.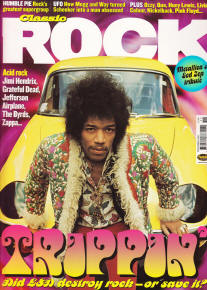 2003 November
No. 59
Trippin' The Light Fantastic
By Hugh Fielder, pp 66-80
---
This issue focuses on "acid rock" and contains long article by Hugh Fielder on 60s Los Angeles acid scene. Frank Zappa and Captain Beefheart are both mentioned briefly plus a picture of the Mothers of Inventions is added.
The contents list and full texts are available at Classic Rock archive. We don't have page scans, but look at the same article with same pictures in Russian Classic Rock, December 2003.
We can't leave LA without mentioning Frank Zappa and his childhood and student chum Captain Beefheart, two of the city's most famous freaks. Zappa was caustically anti-drugs, and albums like 'Freak Out', 'Absolutely Free' and 'Lumpy Gravy' with The Mothers Of Invention took the piss out of the hippies while defying them to see through his own avant-garde music.

The fact that most hippies didn't get the joke enabled him to keep on playing it. Some of them still don't.

Captain Beefheart was more ambivalent about drugs.

He was an artist, apparently, so he was allowed to take them. He described LSD as an "awfully overrated aspirin and very similar to the old people's Disneyland". He took a singular delight in breaking rock'n'roll conventions, and was outraged and disgusted when record company executives altered his strange rhythms and stranger harmonies to try to make them palatable.

His first album, 'Safe As Milk', sounded like a tripped-out Howlin' Wolf as the Captain's voice gear-shifted instantly from a soprano squawk to a sub-woofer growl while his band (including a 16-year-old Ry Cooder) beat out a bluesy grunge. But behind the gruff, almost menacing exterior there were plenty of deft touches that suggested this was no ordinary punk. Thanks to John Peel, the album was more popular in Britain than America. For the Captain, however, it was just the beginning.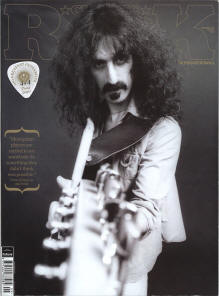 2009 September
No. 136
The Impossible Made Possible
Frank Zappa
By Dweezil Zappa, p 83
---
Special collector's issue "100 Greatest Guitarists Of All Time" chosen by the 100 greatest living guitarists. Issue had 4 collectible covers: Eddie Van Halen, Jimi Hendrix, Keith Richards and Frank Zappa.
One page on Frank Zappa with commentary by Dweezil Zappa. No Zappa content on the CD.
Russian edition of "100 Greatest Guitarists Of All Time".
Source: slime.oofytv.set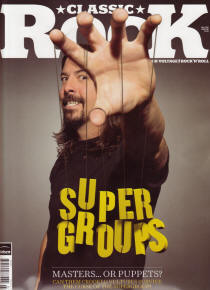 No. 146
---
The issue included free poster mag The 50 Albums That Built Prog Rock. Freak Out is listed as first entry.
---
Excerpt from interview with W.A.S.P frontman Blackie Lawless, page 40:
FRANK ZAPPA
When the PMRC stuff was going on he really ran point on that whole thing for everybody. He had been through censorship stuff in the 60s and he had seen this monster rear its ugly head before. He knew it was about guys seeking a higher office, it wasn't about censorship. We didn't, we were kids, we were new. The thing I got off of him a few years later was I realised that he was running point for us. Specifically he was catching all the hell, he was paving that path for us to do the music we were doing without really giving it a lot of thought. Without thinking about pressure or being molested, so to speak.
I ran into him about a year before he died. I sat down and told him: "I want to thank you for what you did. I understand now why you did what you did." He was very humble about it; he just shrugged his shoulders and was like, "Hey, I was just doing my job."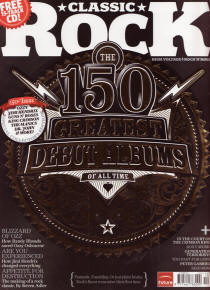 No. 150
150 Greatest Debut Albums Of All Time
- Freak Out
p 48

Buyer's Guide - Captain Beefheart
pp 104-105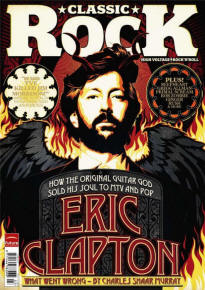 No. 155
Captain Beefheart, January 15, 1941 - December 17, 2010
By Mick Farren, p 21

Captain Beefhearts Far Cry
By Lester Bangs, pp 80-82, 85-86, 120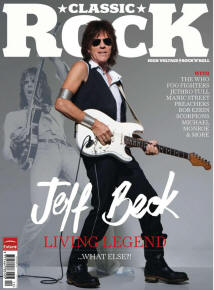 2011 December
No. 165
Portraits: Baron Wolman
By Baron Wolman, pp 70-73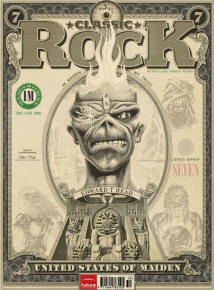 No. 176
GTO's Permanent Damage (review)
By Mick Farren, p 67

Captain Beefheart & His Magic Band - The Lost Broadcasts (review)
By Mick Farren, p 94

The Mothers Of Invention - We're Only In It For The Money (review)
By Ian Fortnam, p 102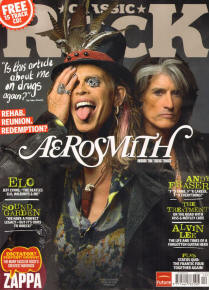 2012 December
No. 178
The Fabulous Furry Freak Brother!
By Mick Wall, pp 76-79, 81-82, 129-130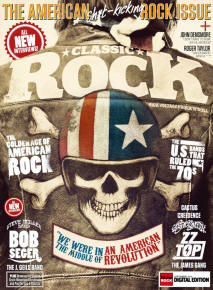 2013 September
No. 188
Frank Zappa's 200 Motels (review)
By Charles Shaar Murray, p 102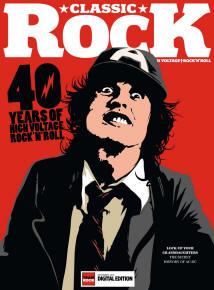 2013 December
No. 191
1993 AC/DC Meet Zappa!
p 75

Zappa Plays Zappa
By Dave Ling, p 121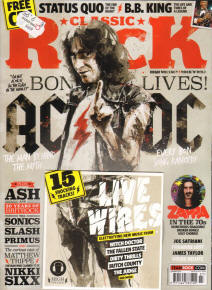 No. 212
American Graffiti
By Mark Ellen, pp 78-82, 84-85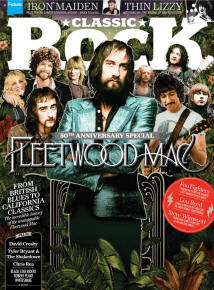 2017 November
No. 242
Dweezil Zappa. Get ready for 50 years of Frank and the Mothers
By Dave Ling, p 109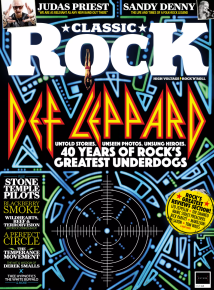 No. 248
Zappa/Mothers: The Roxy Performances (review)
By Ian Fortnam, p 101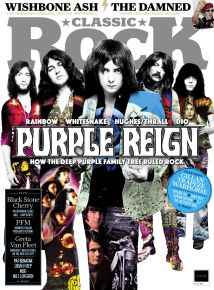 No. 249
Pamela Des Barres: I'm With The Band (book review)
By Emma Johnston, pp 104-105